Offering Concrete Patios, Stamped Concrete & More in DFW
We can handle all of your concrete needs.
From everyday ordinary concrete to creating "one-of-a-kind" stamped concrete structures, McFall Masonry and Construction will meet your needs and budget. We provide concrete restoration and concrete repair, the removal of old and damaged concrete and/or the installation of new concrete. A decorative concrete porch can be part of a stunning entryway to a residence. Steps can feature stamped concrete, and raised flowerbeds can be tooled to match the flatwork's stamped pattern. Use concrete to create the outdoor hardscape of your dreams.
No job is too small for McFall Masonry and Construction. We can replace your old concrete driveway or help you design a new one that will complement your landscaping. We are experienced with stamped concrete, colored/stained concrete, traditional grey concrete, and decorative concrete driveway installations. We offer a wide selection of concrete colors and stamp designs to suit every homeowner's tastes. So call us today to get started on your next concrete project!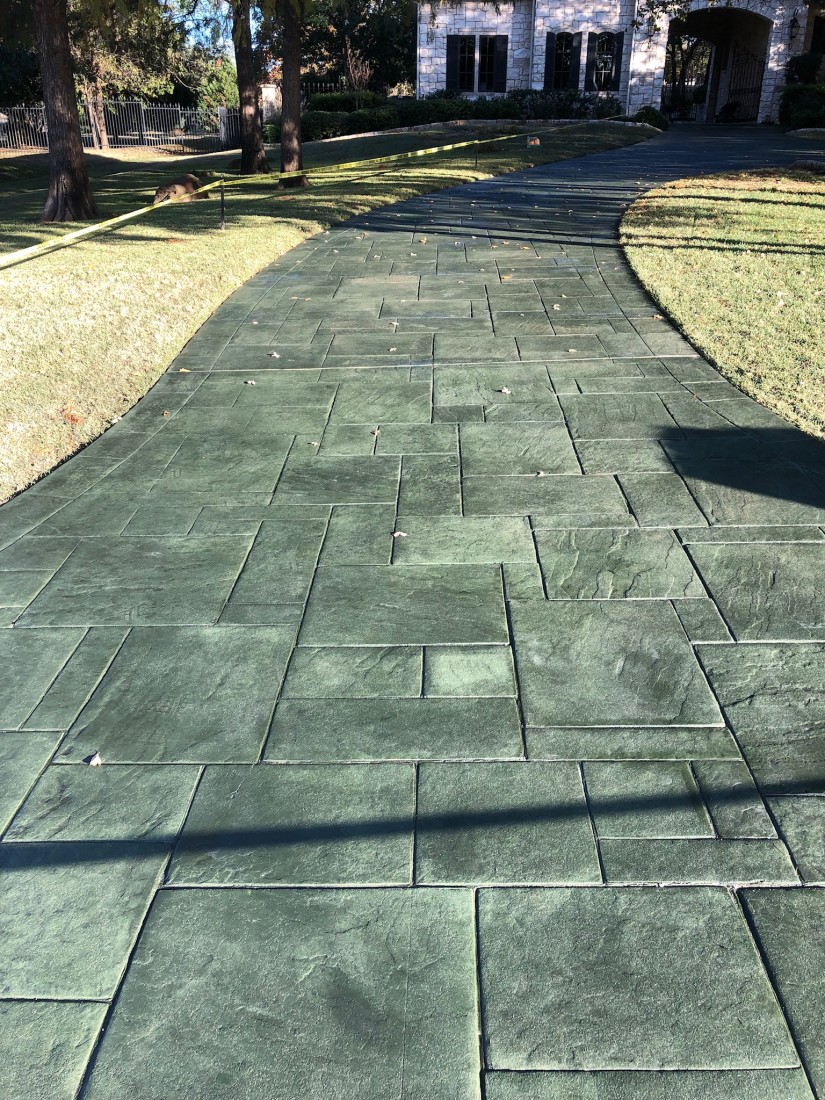 We Offer Free Consultations
---
Let's make your home warm and inviting. Call us now for your free consultation.
Learn more
Reliable Concrete Pouring for Home Additions
---
For those considering a home addition, we can set up and pour new concrete foundations using the correct PSI. This detail is of the utmost importance to ensure the integrity of your new foundations. Pouring strong and lasting foundations requires proper numerous considerations, including soil preparation and measuring the moisture content of soil. Rebar must be used in North Texas with no exceptions. At McFall, we always use a minimum of 4″ thickness for all regular concrete slabs, use only top-of-the-line products, and have 30 years of experience pouring concrete in the Dallas-Fort Worth area. We deliver projects on time and on budget, so tell us about your concrete project and let us get to work!