Outdoor Kitchen Design & Construction Contractor in Dallas Fort-Worth
Become a grill master with your new outdoor kitchen.
Outdoor kitchens and fireplaces have become very popular, and many new homes are being built with one or both at the edge of their patios. McFall Masonry and Construction builds everything from basic BBQ grills with simple cooker inserts and small counter spaces to elaborate concrete, granite, stone, or tile countertops with large grills, sinks, cabinets, refrigerators, trash compactors, and any other appliance you can imagine! We also offer a wide selection of brick, rock, and stone veneers.
We construct our built-in BBQ grills correctly, with deeper foundations for the larger kitchens. We often build benches and attached bar areas to our outdoor kitchens for additional comfort and entertainment. Our outdoor fireplaces can be designed as literal extensions of your home. Both wood-burning and gas-burning fireplaces are available. Call us today to schedule your free consultation.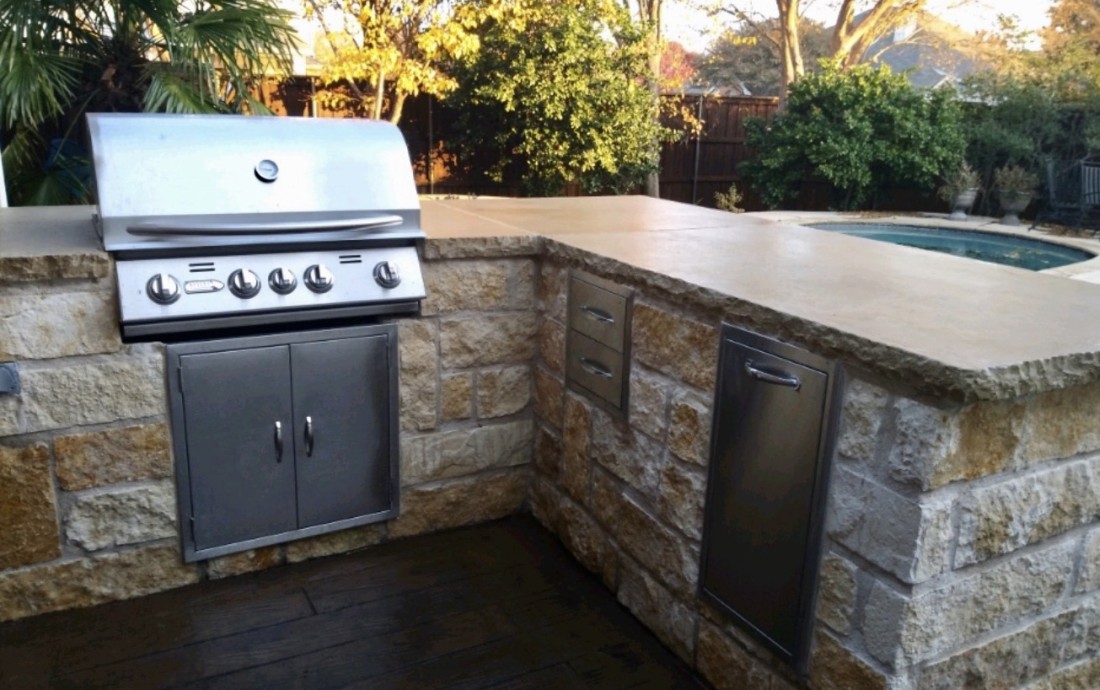 It's Time For Your Free Consultation
---
We want to get started on your project right away. Call us now for your free consultation.
Learn more
We Handle All Your Outdoor Home Improvement Needs
---
Our design and build team has over 30 years of experience transforming outdoor living spaces into beautiful, functional retreats. Whether you're interested in a basic or specialty deck, outdoor kitchen or fireplace, one-of-a-kind shade arbor, or other unique brick or stonework project, we have the expertise and craftspeople to create your dream oasis. Don't wait. Schedule your free consultation today!