Designing & Building Patio Covers & Pergolas
in Dallas-Fort Worth
Beat the Texas heat and get some shade with a well-built patio cover
Spending time in the hot Texas air can be difficult without shade. That's why patio covers and pergolas have become two of our most popular offerings. Finally, you can spend time outside in nice weather without being at risk of sunburn or dehydration. Our patio covers are a fantastic way to provide shade and shelter for any outdoor area
Not only will our patio covers be a great statement piece to your backyard, but they will also help raise your home's property value. Our patio covers will also add to your home's design and features. Patio covers come in various wood species, such as pressure-treated pine, cedar, redwood, oak, cypress, and teak. Our patio covers are affordable and created uniquely for each customer. Are you ready to make the most of the Texas weather? Get a new pergola or patio cover for your outdoor space today, and look forward to being made in the shade!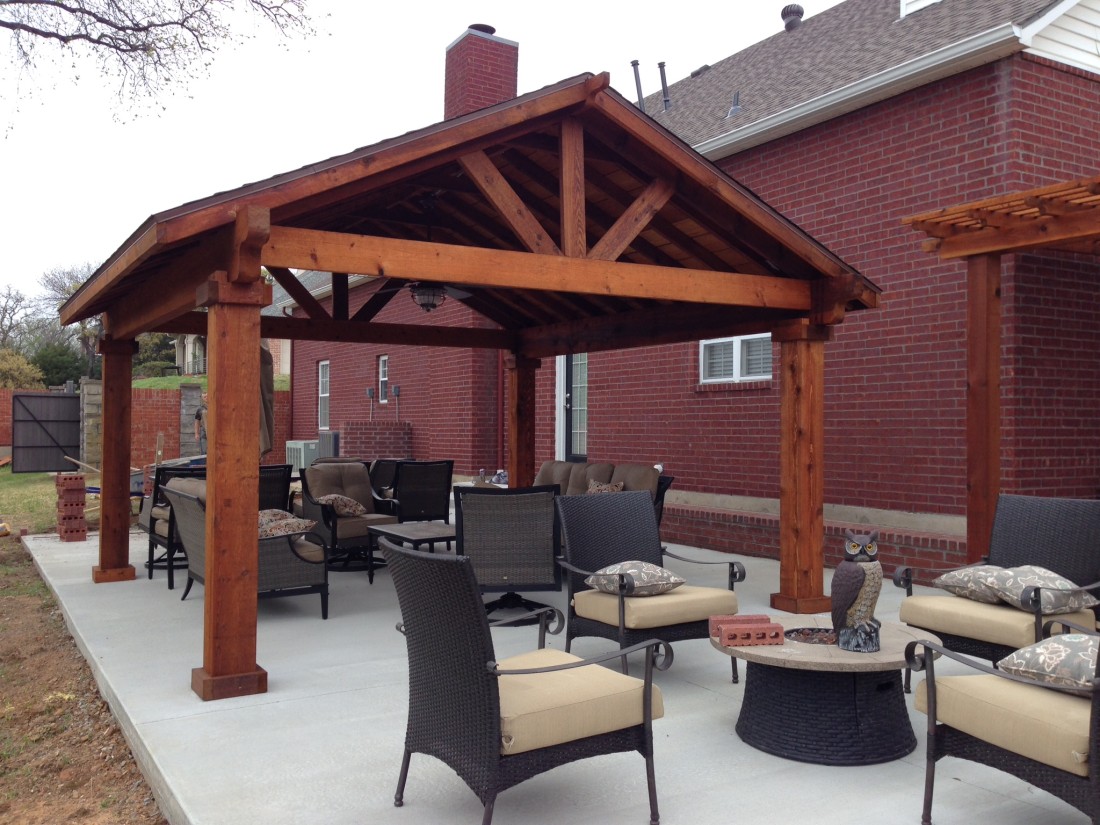 We Offer Free Consultations
---
McFall Masonry and Construction proudly offers free consultations to current and future clients!
Call Today!
Receive a Complete Outdoor Remodel by McFall
---
McFall can do it all! We offer more than just patio covers and pergolas. Our team of designers and builders can provide you with a new, customized outdoor oasis, including features like a new waterfall or outdoor kitchen. We specialize in stonework and concrete, giving you a range of materials to choose from. Call us today for a free consultation.