Functional & Attractive Retaining Walls & Waterfalls in DFW
Create & customize your own private oasis outdoors!
Retaining walls are generally built to retain soil or provide drainage control. However, retaining walls also provide aesthetic and landscape design functions. A courtyard wall around a patio can serve as additional seating and retaining walls can be built to gain additional space in your yard by transforming hills into usable space. We strive to make every retaining wall functional and aesthetically satisfying, blending the shapes, textures, materials, and colors to complement your architecture and landscape. We have the knowledge and experience to build any size retaining wall expertly.
At McFall, we also enjoy building beautiful waterfalls. Our rock or brick construction depends on the style of your landscape and whether or not your waterfall sits at your pond's edge or flows directly into a pond. We're eager to design and build out a custom waterfall to match your style, your land, and your wildest dreams.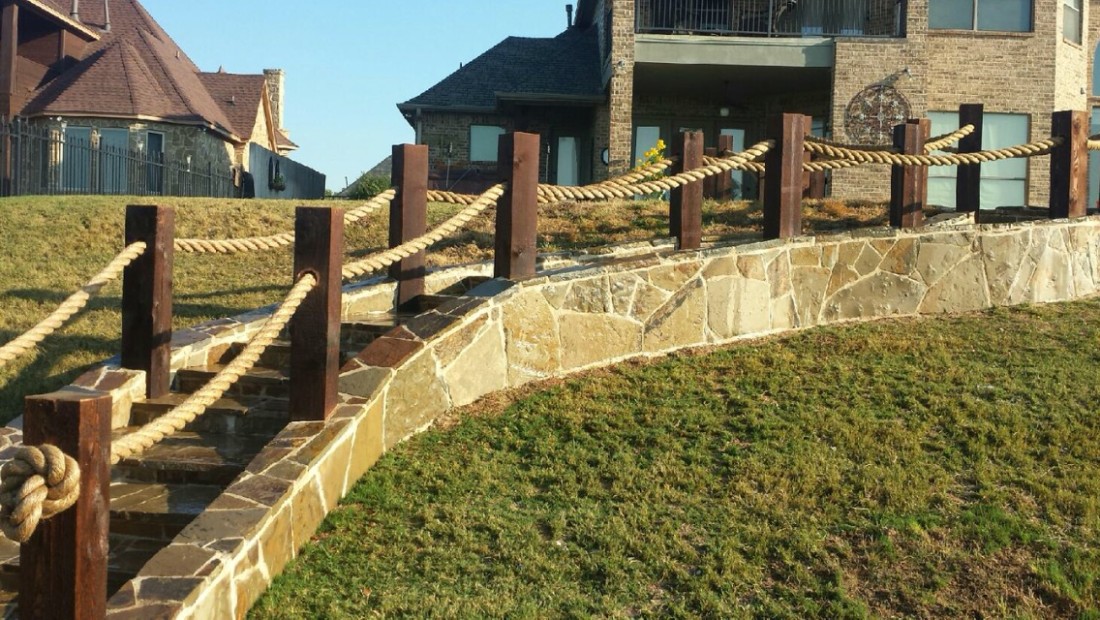 We Offer Free Consultations
---
We can hear the water running already from your new waterfall! Call us now for your free consultation.
Learn more
Call McFall For All Your Outdoor Home Improvement Needs
---
Your own private outdoor oasis doesn't stop with a waterfall or retaining wall. Outdoor kitchens, patio covers, stamped concrete, and more can be added to your home by the trained masons and concrete professionals at McFall Masonry and Construction. Our expert designers and builders are ready to start on your dream outdoor home remodel. Schedule a free consultation today!